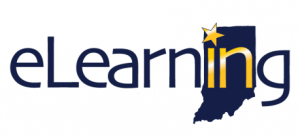 Updated 5/22/2020
Graduation will be held on July 12th at the Lewis Cass High school gym at 2:00pm. We will only allow 4 guests per graduate while trying to keep social distancing rules in place. We will live stream the entire graduation for those that cannot attend.

Senior Celebration will be July 11th from 1:00pm – 6:00pm.

Mr. Bates will continue to send out updates and other details about graduation and senior celebration as we get closer to July.

Kindergarten signup will be July 27th -July 29th at the Lewis Cass Elementary from 12:00pm to 6:00pm.

Senior Locker cleanout and book return will be on June 16th from 4:00-6:00 pm. Seniors only and no parents please.

Junior locker cleanout and book return will be on June 16th from 2:00-4:00 pm. Juniors only and no parents please.

Locker cleanout and book return for grades  Pre-k through 10th grade will be on July 7th and July 8th from 12:00 – 5:00pm. A minimum of one parent per child may enter the buildings. Building principals will send out further details as we get closer to those dates.
Previous Schedule Updates:
With the latest announcement today stating schools will be closed for the rest of the year, we have a plan in place to meet the new criteria which is to meet the 160 instructional days. As we proceed into next week and the following weeks I have sent you an email describing how we will proceed with eLearning. Teachers will be in contact with your students each week, so please stay in contact with them. Again, eLearning is a challenge for just one day, let alone for several days. While lengthy periods of eLearning is not optimal for our student population, it is the best alternative in our current situation. From April 13th through May we will have a revised eLearning schedule for Tuesday through Friday. (See schedule below)
We will also continue to have food services the month of April from 1:00 pm – 4:00 pm at door 17 at the High School. We encourage parents to take advantage of this service. Applause go to our food services for making over 4000 meals over the past two weeks. If you have any questions or have concerns please email me, the administrators or your teachers. We are here to help during this difficult time. Stay healthy and continue to pray for our community.
** Student paper packets have been delivered and will be picked up on May 1st.
School Calendar for eLearning April 26 – May 15
Sunday
Monday
Tuesday
Wednesday
Thursday
Friday
Saturday
April 26
April 27
April 28
April 29
April 30
May 1
May 2

NO SCHOOL EVENTS

Waiver Day – Teacher Prep Day

Jr/Sr. High School

Periods 1 & 3

Jr/Sr. High School

Periods 5 & 7

Jr/Sr. High School Periods 2,4, & 6
Jr/Sr. High School Periods 1 through 7
Remediation- Students & Teachers report during their Normal scheduled class time.

NO SCHOOL EVENTS

K-5: Focus on core subjects and meet with all students throughout the week. See teacher for times to sign into virtual classroom.
K-5: Focus on core subjects and meet with all students throughout the week. See teacher for times to sign into virtual classroom.
K-5: Focus on core subjects and meet with all students throughout the week. See teacher for times to sign into virtual classroom.
K-5: Focus on core subjects and meet with all students throughout the week. See teacher for times to sign into virtual classroom.

Sunday

Monday

Tuesday

Wednesday

Thursday

Friday

Saturday

May 3

May 4

May 5

May 6

May 7

May 8

May 9

NO SCHOOL EVENTS

Waiver Day – Teacher Prep Day

Jr/Sr. High School Periods 1 & 3
Jr/Sr. High School

Periods 5 & 7

Jr/Sr. High School

Periods 2,4, & 6

Jr/Sr. High School Periods 1 through 7
Remediation- Students & Teachers report during their Normal scheduled class time.

NO SCHOOL EVENTS

K-5: Focus on core subjects and meet with all students throughout the week. See teacher for times to sign into virtual classroom.
K-5: Focus on core subjects and meet with all students throughout the week. See teacher for times to sign into virtual classroom.
K-5: Focus on core subjects and meet with all students throughout the week. See teacher for times to sign into virtual classroom.
K-5: Focus on core subjects and meet with all students throughout the week. See teacher for times to sign into virtual classroom.
Sunday
Monday
Tuesday
Wednesday
Thursday
Friday
Saturday
May 10
May 11
May 12
May 13
May 14
May 15
May 16

NO SCHOOL EVENTS

Waiver Day – Teacher Prep Day

Jr/Sr. High School

Periods 1 & 3

Jr/Sr. High School

Periods 5 & 7

Jr/Sr. High School

Periods 2,4, & 6

Jr/Sr. High School Periods 1 through 7
Remediation- Students & Teachers report during their Normal scheduled class time.

NO SCHOOL EVENTS

K-5: Focus on core subjects and meet with all students throughout the week. See teacher for times to sign into virtual classroom.
K-5: Focus on core subjects and meet with all students throughout the week. See teacher for times to sign into virtual classroom.
K-5: Focus on core subjects and meet with all students throughout the week. See teacher for times to sign into virtual classroom.
K-5: Focus on core subjects and meet with all students throughout the week. See teacher for times to sign into virtual classroom.
LAST DAY OF SCHOOL

Sunday

Monday

Tuesday

Wednesday

Thursday

Friday

Saturday

May 17

May 18

May 19

May 20

May 21

May 22

May 23

NO SCHOOL EVENTS

NO SCHOOL EVENTS

NO SCHOOL
EVENTS
NO SCHOOL
EVENTS
NO SCHOOL
EVENTS
NO SCHOOL
EVENTS
NO SCHOOL
EVENTS
Student Computer Drop-Off
All Students @ High School Door 17
Sunday
Monday
Tuesday
Wednesday
Thursday
Friday
Saturday
May 24
May 25
May 26
May 27
May 28
May 29
May 30
NO SCHOOL EVENTS

MEMORIAL DAY

NO SCHOOL EVENTS

10:00am-6:00pm

10:00am-6:00pm

10:00am-6:00pm

NO SCHOOL EVENTS

End of Year Events Calendar – Repeats every week until completed

Sunday

Monday

Tuesday

Wednesday

Thursday

Friday

Saturday

May 31

June 1

June 2

June 3

June 4

June 5

June 6

NO SCHOOL EVENTS

Kindergarten/Pre-K Round-up




10:00am- 6:00pm




Door 1

Kindergarten/Pre-K Round-up
10:00am- 6:00pm
Door 1

Turn in Books &




Clean out Lockers




Last Name A-F




10:00am – 6:00pm

Turn in Books &
Clean out Lockers
Last Name G-O
10:00am – 6:00pm

Turn in Books &




Clean out Lockers




Last Name P-Z




10:00am – 6:00pm

Senior Celebration
12:00-8:00pm

Early Childhood Learning Academy Kick-off 5-8pm

Top Ten Dinner
6:00pm-8:00pm @ HS
Sunday
Monday
Tuesday
Wednesday
Thursday
Friday
Saturday
June 7
June 8
June 9
June 10
June 11
June 12
June 13

Graduation 2:00pm
Will try to keep indoor graduation but may have to move to stadium or live stream depending on Social Distancing rules

Kindergarten/Pre-K Round-up




10:00am- 6:00pm




Door 1

Kindergarten/Pre-K Round-up
10:00am- 6:00pm
Door 1

Turn in Books &




Clean out Lockers




Last Name A-F




10:00am – 6:00pm

Turn in Books &
Clean out Lockers
Last Name G-O
10:00am – 6:00pm

Turn in Books &




Clean out Lockers




Last Name P-Z




10:00am – 6:00pm

Senior Celebration
12:00-8:00pm

Early Childhood Learning Academy Kick-off 5-8pm

Top Ten Dinner
6:00pm-8:00pm @ HS
Sunday
Monday
Tuesday
Wednesday
Thursday
Friday
Saturday
June 14
June 15
June 16
June 17
June 18
June 19
June 20

Graduation 2:00pm
Will try to keep indoor graduation but may have to move to stadium or live stream depending on Social Distancing rules

Kindergarten/Pre-K Round-up




10:00am- 6:00pm




Door 1

Kindergarten/Pre-K Round-up
10:00am- 6:00pm
Door 1

Turn in Books &




Clean out Lockers




Last Name A-F




10:00am – 6:00pm

Turn in Books &
Clean out Lockers
Last Name G-O
10:00am – 6:00pm

Turn in Books &




Clean out Lockers




Last Name P-Z




10:00am – 6:00pm

Senior Celebration
12:00-8:00pm

Early Childhood Learning Academy Kick-off 5-8pm

Top Ten Dinner
6:00pm-8:00pm @ HS

Sunday

Monday

Tuesday

Wednesday

Thursday

Friday

Saturday

June 21

June 22

June 23

June 24

June 25

June 26

June 27

Graduation 2:00pm
Will try to keep indoor graduation but may have to move to stadium or live stream depending on Social Distancing rules

Kindergarten/Pre-K Round-up




10:00am- 6:00pm




Door 1

Kindergarten/Pre-K Round-up
10:00am- 6:00pm
Door 1

Turn in Books &




Clean out Lockers




Last Name A-F




10:00am – 6:00pm

Turn in Books &
Clean out Lockers
Last Name G-O
10:00am – 6:00pm

Turn in Books &




Clean out Lockers




Last Name P-Z




10:00am – 6:00pm

Senior Celebration
12:00-8:00pm

Early Childhood Learning Academy Kick-off 5-8pm

Top Ten Dinner
6:00pm-8:00pm @ HS

Sunday

Monday

Tuesday

Wednesday

Thursday

Friday

Saturday

June 28

June 29

June 30

July 1

July 2

July 3

July 4

Graduation 2:00pm
Will try to keep indoor graduation but may have to move to stadium or live stream depending on Social Distancing rules
All events will be cancelled
All events will be cancelled

All events will be cancelled

All events will be cancelled

All events will be cancelled

All events will be cancelled