All questions must be submitted by 6:50 pm the night of the meeting.
Attention: The June 9th meeting has been canceled. We will still be answering questions. Please submit your questions above.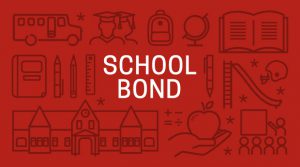 Quick up date for our June School Board meetings and work sessions that will be held on June 3rd, June 4th, and June 10th. June 3rd will be the first Preliminary Determination Hearing to discuss the need for a Lease Rental Bond. June 4th and June 9th are work sessions and will be a repeat of the June 3rd meeting to ensure we are being transparent about the need for the bond and to ensure we are answering questions pertaining to the bond. June 10th will be the last meeting this month and will be Public Hearing to continue the process of obtaining bond proceeds.
All of the meetings I just discussed are public meetings to inform the public of the bond and construction process as well as answer community questions or hear comments. We will have a presentation prepared with the conceptual drawings. The meeting will be streamed live, which is being recorded by Walton Webcasting. You can use our link to the live stream on our Lewis Cass website. If you have questions that pertain to the bond you can send your questions to us on a form https://form.jotform.com/201395269204050 we have created and can be found on our Lewis Cass website.
All meetings will be in the High School auditorium and will start at 6:00pm. During this time we will be following the COVID-19 social distancing rules and guidelines. All questions that are not bond related will be answered by the superintendent at a later date. If you are unable to attend any of the meetings you are encouraged to reach out to your district board member or contact the superintendent to help answer your questions. Thank you for your support. Stay safe and thanks for being a King.